Memorial International School Of Tirana
May 09, 2013 12:00:00 am
Drawing Club at EPOKA UNIVERSITY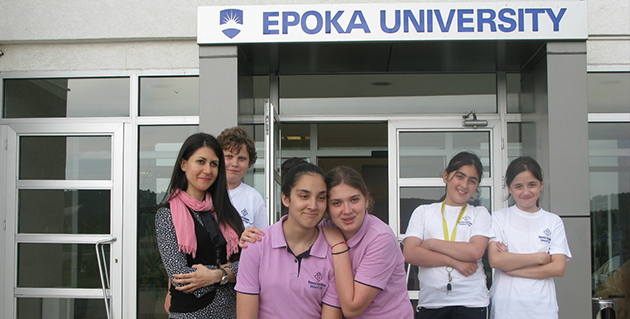 On Wednesday 08, 2013 the"Drawing" club held a lesson in EPOKA University. A tour in Architecture department to understand more about proportions, spaces, scales etc.
It was a very pleasant and fruitful hour lesson. Faced withscale models, walked through working classes where we saw special tools that a student of architecture uses to realize projects. Also, we saw various books about architecture and design in the library and then they served us drinks and sweets. This tour ended with many questions and discussions. Of course, during the trip, in the van laughter and humor were our best friends.
This is not the first time that we develop a dynamic teaching hours like this Wednesday.
A week ago, we went out into the school garden and with the teacher help we drew our surrounding environment using different and interesting techniques.