Memorial International School Of Tirana
May 20, 2013 12:00:00 am
MIST Team Wins Bronze Medal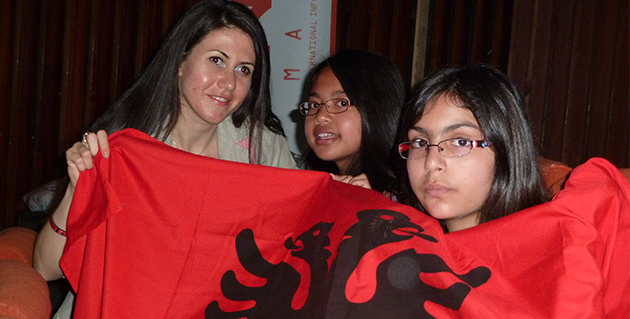 MIST Short Movie Team wins Bronze Medal in International Informatics Project Competition (INFOMATRIX 2013-Romania)
Congratulations!!!
SHORT MOVIE
"School is a better place" the title of the short movie that our school is going to participate this year is an educational short movie which focuses on the possible ways of a better education in our century. Our main aim in this project was to find answers to such questions; "Is technology indispensable for education in this century?", "What does school really mean to students in our century?", "Is the school right place to be educated or it can be replaced with something else like homeschooling or online education?" We all cannot disagree that technology is a beneficial tool of our time only if we use it properly. Educators are trying to integrate technology into teaching. Researches are carrying out studies about this issue. Ph.D. candidates are writing their thesis on this phenomenon. But is it really necessary? If it is, till what point should we use it? Another question is about the school itself. People all around the world started to discuss the meaning of schools in this century. Some of them even claim that we do not need them anymore and online programs can simply replace them. We definitely do not agree with this idea and tried to show this with a short movie. We set out with a small group and used our school's simple camera to film the different scenes at school. The scenes represent a daily life in school with funny motifs in it. Once we finished filming we combined the videos in our computer lab by using 'movie maker'. The movie reflects our opinions about the mentioned phenomenon and it contains only our ideas and effort.
Title: "School is a better place"
Duration: 03:50 minutes.
Software used: Movie maker and adobe audition.
Students name: Jana Maria Lousiana Haub, Kamil Ertekin, Laila Masalha, Halenur Cinni, Hilal Hosoglu, Zhana Murataj.
Supported by: Mustafa Gezen (Vice principle), Blerta Meta (art teacher), Fabiola Hodo (ICT teacher)
MIST @ Infomatrix 2013; Romania.